Transportation is changing quickly. Driven by a focus on decarbonization and consumer demand for high-quality goods, we are rethinking the fueling station of the future.
Design the Station of 2030
To help us reimagine the fueling station of 2030, Global Partners is holding a design competition for undergraduate and graduate student teams attending school in Connecticut, Maine, Massachusetts, New Hampshire, Rhode Island, Vermont, New Jersey, New York and Pennsylvania.
Whether it's gasoline and diesel from more renewable sources, electric vehicle charging or hydrogen fueling, these locations will have to support many different types of fueling.
It's also very possible that travelers may spend more time at fueling stations in the future. They will need a co-located convenience store that provides a great experience and serves local travel and food. Other amenities, such as exercise, walking trails, dog parks and relaxation areas could also be appealing to travelers.
Contest Details
The contest will launch in October 2023 and run through April 2024. More information on the contest and how to register your team will be posted soon.
Awards
Scholarship prizes will be awarded to the top three teams:
| | |
| --- | --- |
| First Place: | $10,000 |
| Second Place: | $3,000 |
| Third Place: | $2,000 |
---
Past Year Highlights
Fuel the Future 2030 has already had great success, with many innovative and exciting ideas submitted by student teams across the Northeast. Here are some highlights: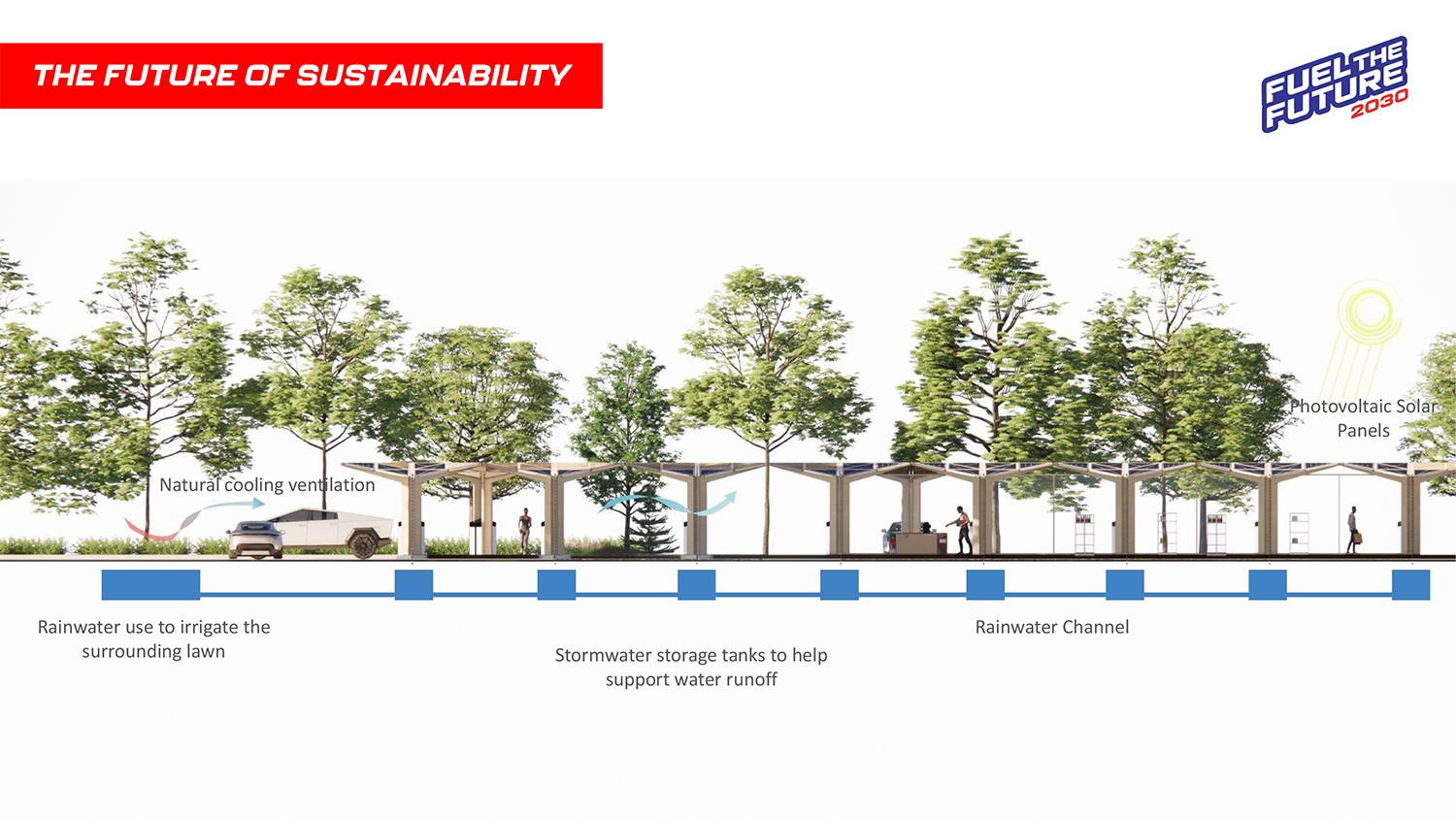 Questions?
For questions about the competition, please contact:
[email protected]